Through our global organisation of member firms, we support both companies and individuals, providing insightful solutions to minimise the tax burden for both parties.
Our tax specialists work together to bring a fresh perspective to complex multi-jurisdictional issues and help employers create a clear, transparent approach to their expatriate assignments. We also make sure employees are treated fairly and understand the tax implications of living and working abroad.
Within International Taxes, we always bear in mind the expansion needs of our clients that is why we support them by offering the assistance of our international specialists through our worldwide Grant Thornton International network.
The Mexican tax legislation is complex; accordingly, application and interpretation of the law is a real challenge and when this law coexists with international tax treaties, work becomes complicated and it should be done by specialists.
At Salles, Sainz – Grant Thornton, S.C. we know that advisory and support in this field are vital for the growth of our clients' business.
Therefore, we have specialists in International Taxation whose mission is to ease our clients' business activities with foreign rules. We also offer our experience in areas such as guiding international companies that want to settle their branches in Mexico and want to comply with all of our country's tax and legal requirements, etc.
The main objective of International Taxes is to offer tax advice and consulting services in connection with transactions with companies that are based abroad, whether related parties or subsidiaries in Mexico.
Our advisory services specialize in:
International tax treaties
Tax to avoid double taxation
Residents abroad
Expatriates
Foreign workers
Social welfare
Plans and benefits
Risk classification, judgment and diagnosis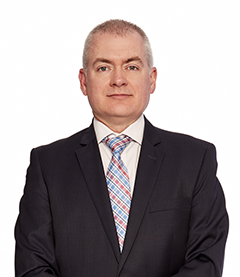 Get in touch
PARTNER & HEAD OF TAX PRACTICE