Mexico, as a member of the Organization for Economic Cooperation and Development (OECD), adopted its Transfer Pricing regulations since 1995, which are based on the Income Tax Law and the OECD's TP guidelines.

Our team has more than 20 years of experience and has over 40 professionals around the country. Thus, we can guarantee the highest technical quality in
the services we deliver to our domestic and multinational clients.

Up to now, our practice has been rewarded by the leading international publications, as one of the best transfer pricing advisory firms in our country.
Our Transfer Pricing services:
Transfer pricing advisory
Transfer pricing documentation
Preparing and negotiation of APAs and "Safe Harbor"
Corporate restructuring and business models
Valuations of companies and intangibles
Advisory to optimize compliance with BEPS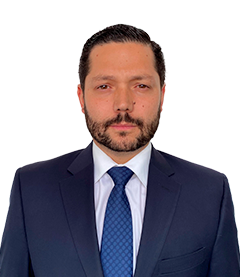 Get in touch
PARTNER & NATIONAL HEAD OF TRANSFER PRICING PRACTICE