In times defined by uncertainty and threats to organizations, Grant Thornton's forensic professionals have targeted solutions for difficult challenges. Our discreet professionals combine experience, subject matter knowledge, and deep industry expertise across the globe.
Our internationally integrated forensic, investigations, and litigation teams are adept at uncovering and presenting economic evidence, detecting and deterring fraudulent activity, and supporting companies involved in existing or pending litigation, alternative dispute resolution proceeding, or investigation.
We have seen an increase in demand for forensic and investigation services. This includes:
Multi-jurisdictional issues requiring multi-disciplined teams
The role of data analytics to prevent and detect fraud
A re-emergence of asset tracing
The increasingly important role for IT in the investigator's toolkit
An increase in the use of electronic discovery (eDiscovery) services
Our solutions
We seamlessly integrate IT forensics, eDiscovery, and data analysis into our methodologies, and recent investments in our cybersecurity units enable us to help clients address challenges from crisis situations to implementation of remedial solutions.
Our teams offer specialist solutions in the following areas:
Dispute resolution and advisory
Our teams are experienced in both civil and criminal matters
Insurance solutions
We can support you with the resolution of insurance claims, including business interruption, subrogated claims, product recall, personal injury, and fraudulent claims
Fraud solutions
We help you in corruption investigations, fraud and anti-corruption training, risk management, money laundering investigations, and compliance, asset tracing, criminal defense, and open-source business intelligence investigations
Legal technology solutions/digital forensics
We offer in-depth computer forensic analysis, data acquisition, and analysis, eDiscovery, and data analytics.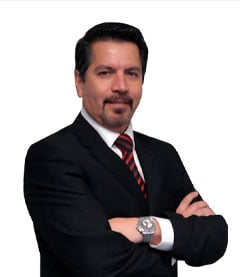 Get in touch
Socio coordinador de Práctica de Business Advisory Services
Jorge Alberto Pérez Curiel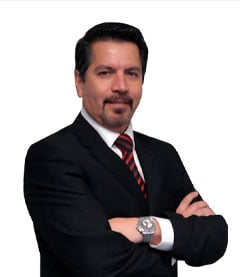 Socio coordinador de Práctica de Business Advisory Services
Jorge Alberto Pérez Curiel